Email Marketing Guide
Complete guide for successful email marketing
Welcome to your one-stop resource for everything you wanted to know about email marketing. This handy email marketing guide will help you to get the most out of your email marketing. From your very first campaign for small business email marketing, all the way through to using powerful email marketing software features to analyse and fine-tune your campaigns.
From small business email marketing, through to blue chip and public sector email marketing, this email marketing guide will cover all of the key areas to make your marketing consistently successful.
Does email marketing work?
Email marketing is really quick and easy to do, modern email marketing software makes it very easy to create, send and track professional looking email campaigns to your subscribers.
The big question is will it work though? - Email Marketing is the most profitable marketing channel, offering an average of £32.28 return on investment for every £1 spent. The Email Marketing stats produced each year point to this being incredibly successful.
In this email marketing guide, we'll outline how to get started and how to create email marketing campaigns that deliver great results.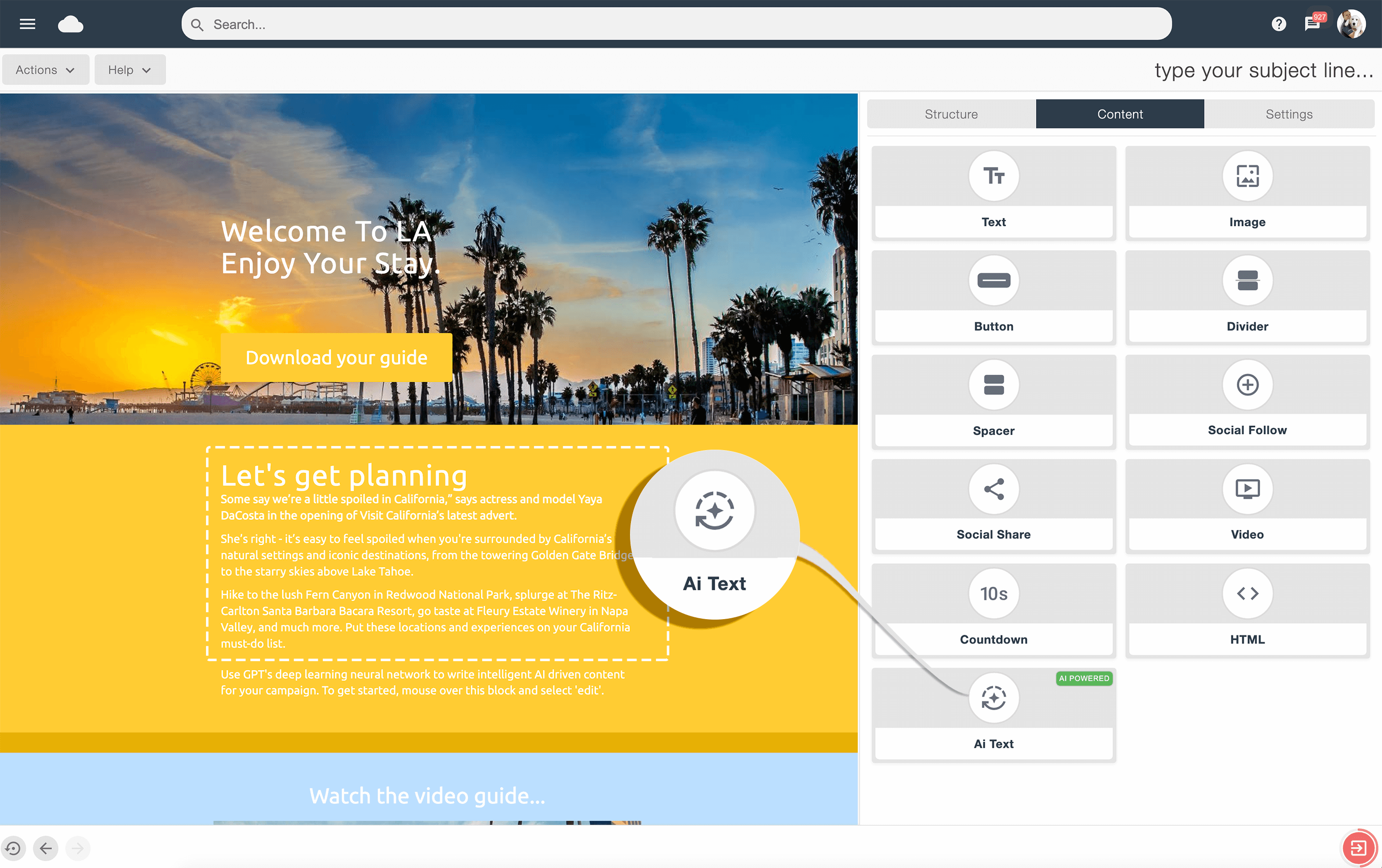 Brief history of email marketing
The history of email marketing in the UK can be traced back to the early days of the internet and has since become one of the most prevalent and effective marketing channels. Email marketing, like in other parts of the world, has evolved significantly over time. Here is a brief history of email marketing:
Email marketing origins in the 1970s and 1980s:

The origins of email marketing can be traced back to the 1970s when the first email systems were developed. However, it wasn't until the 1980s that businesses started to recognise the potential of email as a marketing tool.

Emergence in the 1990s:

In the 1990s, email usage expanded rapidly with the growth of the internet. Companies began to experiment with email marketing as a means to reach out to customers and prospects. Initially, email marketing campaigns were relatively simple, consisting mainly of text-based messages.

Legal Regulations applying to email marketing:

In the late 1990s and early 2000s, concerns about spam (unsolicited bulk email) led to the introduction of anti-spam laws and regulations. In the UK, the Privacy and Electronic Communications Regulations (PECR) of 2003 imposed certain requirements on email marketing, such as obtaining consent from recipients and providing clear opt-out mechanisms.

Advancements in software technology:

As technology advanced, so did the capabilities of email marketing. HTML emails with graphical elements, images, and hyperlinks became more common. Marketers started using email service providers (ESPs) and customer relationship management (CRM) systems to manage their email campaigns more efficiently.

Personalisation and data segmentation:

In the 2000s, marketers began to realise the importance of personalisation and segmentation in email marketing. By tailoring messages to individual recipients based on their interests, preferences, and demographics, companies could increase engagement and conversions.

Mobile Optimization:

With the proliferation of smartphones and mobile devices, optimising email campaigns for mobile became crucial. Marketers adapted their designs to ensure emails were mobile-friendly and easily readable on smaller screens.

Email marketing automation and Behavioural Triggers:

In recent years, email marketing has seen a shift towards automation and behavioural triggers. By using email marketing automation platforms, businesses can send emails triggered by specific actions or behaviours, such as abandoned cart reminders or personalised recommendations based on previous purchases.

Data Protection and GDPR:

In 2018, the General Data Protection Regulation (GDPR) came into effect in the UK, imposing stricter rules on data protection and privacy. This impacted email marketing by requiring explicit consent and providing more control to recipients over their personal data.
Today, email marketing remains a vital part of the marketing mix for businesses in the UK. It continues to evolve with advancements in technology, increased personalisation, and a focus on delivering relevant and valuable content to recipients while adhering to data protection regulations.
Different types of email design
If you are looking for some fresh inspiration with your email marketing templates designs, then this section of the email marketing guide should give you plenty. Choosing the right type of email design can be tricky, something that looks great may not necessarily convert your email marketing viewers into clicks and seals leads.
There is quite a bit to take into consideration when design a new email. This section of the email marketing guide covers all of the main types of design - employing tried and tested design and layout techniques that will convert your email marketing viewers.
Free email templates
The Email Blaster email marketing software has a full library of pro-designed free email templates. If you are looking for some design inspiration, then this is a great section of the email marketing guide to look at a variety of templates and designs styles.
From fun to formal, this section has everything you need to create your next email design. Following some of the design styles in this section of the email marketing guide will really help to create designs that not only look great, but also help to maximise those all-important email reads, clicks and conversions.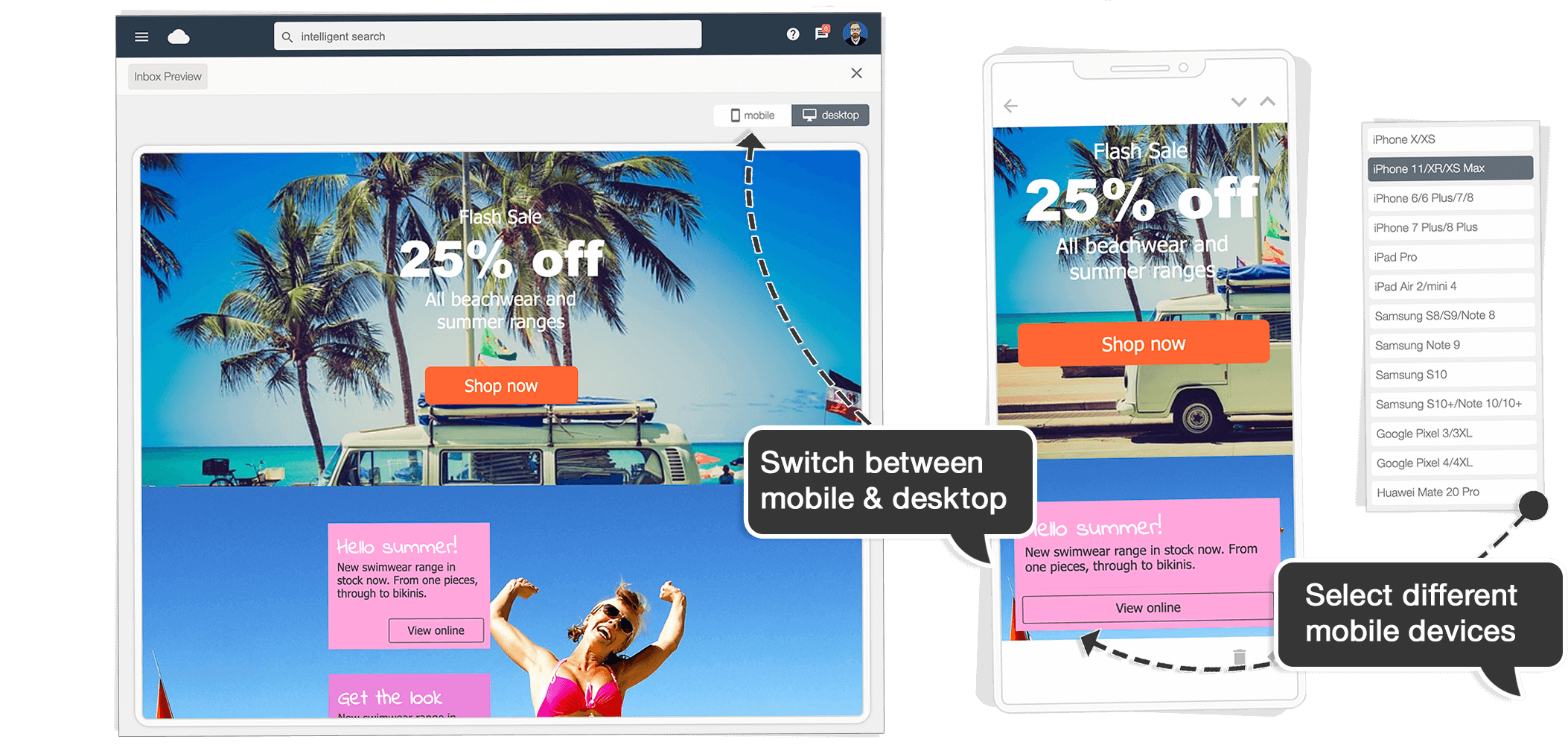 Anatomy of an email
Successful email marketing campaigns will, generally all adhere to a proven standard of both layout and content, whilst the email designs may looks different - there are elements of successful email marketing that will be present in any campaign.
This section of the email marketing guide will share some of the secrets of successful email marketers. With a detailed analysis of the structure of a successful email design, the guide will explain why different elements of email marketing design are present and why they live in specific parts of the design.