Engage with new contacts
Send a timed sequence of emails to each new subscriber when they join your list.
Automate gives you the ability to engage with your clients dynamically, in a way never before possible.
Create dynamic, powerful email marketing that engages with your viewers.
Create decision based dynamic campaigns
Automate will record how your viewers engage with your campaign. If a person clicks on a particular link, automate will then send them a specific follow up campaign.
Create specific product based sequences of campaigns and follow ups. These can be based on each user's product or service choices.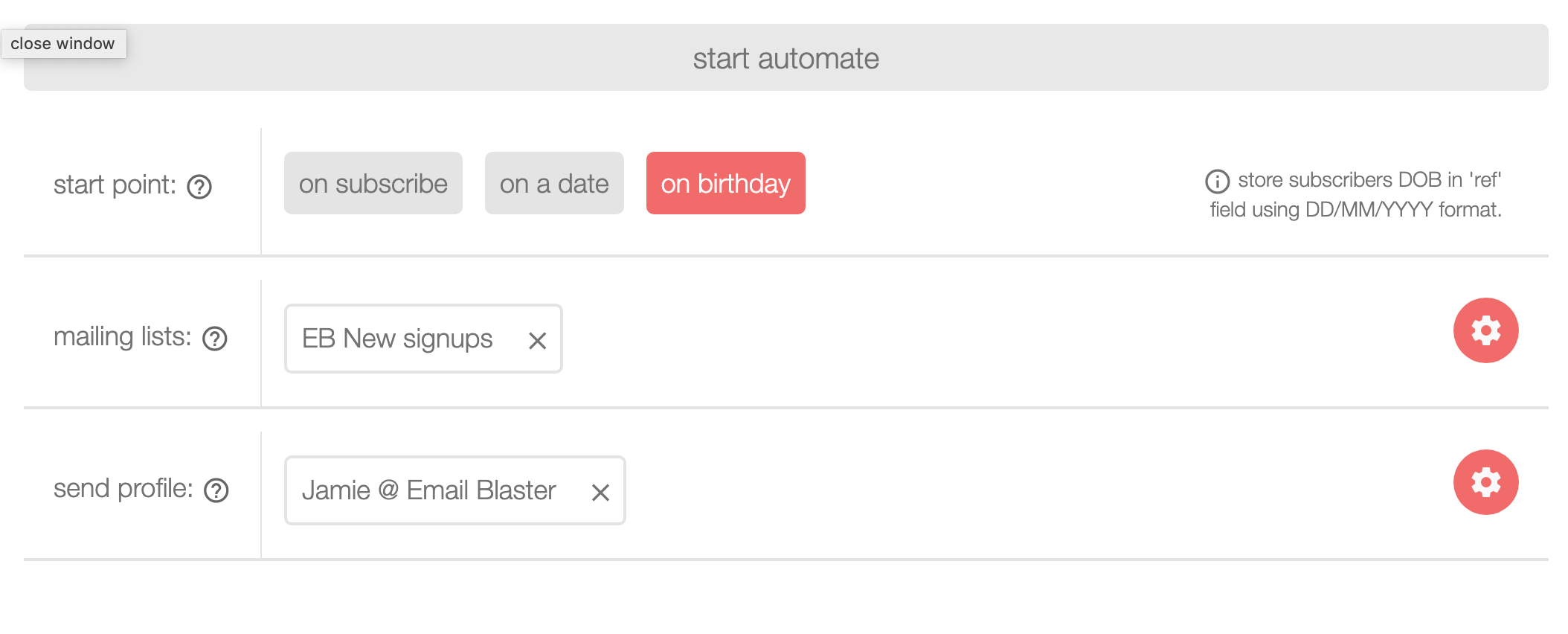 Send birthday messages
Send time based campaigns based on significant dates, such as a contact's birthday.
We all like to feel special, sending birthday offers on a contact's birthday is a great way to build loyalty and grow sales.
Automate gives you all of the tools to create powerful email marketing key date triggers.