Set the tone and target of your written text
When using Ai generated yext, it's important to be able to have as much control and influence as possible, over what it generates. Using Ai with Email Blaster gives you total control over both the tone and the target (objective) of your Ai generated text.
Using the drop down menus, you can both tone and target. When setting the tone, you can instruct Ai to write your text using an encouraging or funny tone and all points in between.
Setting the target will help you to convey a purpose with your Ai text, this could be to sell more products or to make an announcement for example. This is a great way to add some direction and purpose to your Ai driven text.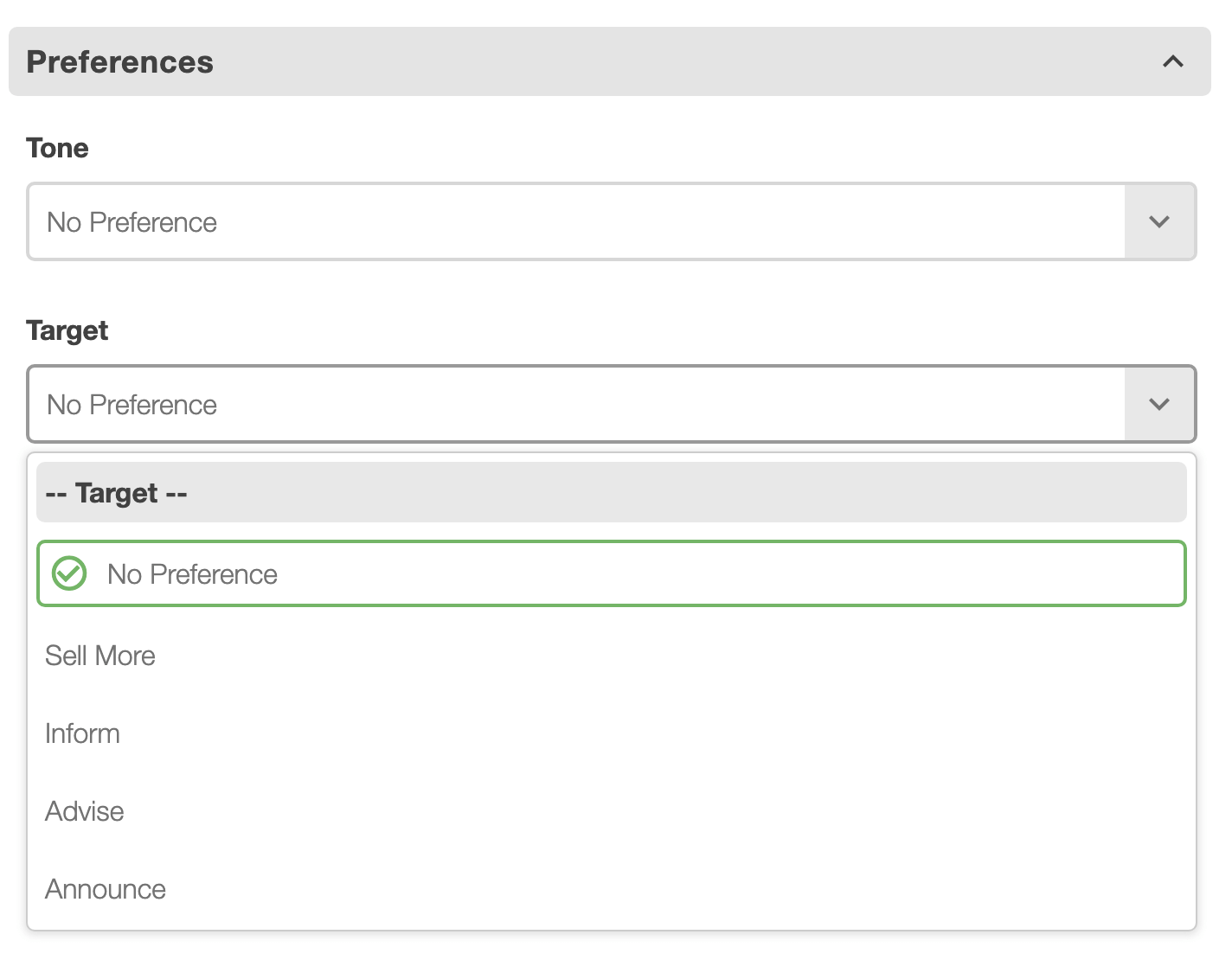 Professionally designed, written and ready to send, in minutes
The results of an Ai generated campaign are truly impressive, a full design, ready to send out in no time at all. The design includes everything that successful email marketing needs to have; logo's, images, corporate branding, great layout, call to action, social media links and full contact details.
Whether you are new to email marketing and want to hit the ground running or simply don't have the time to invest in a new design, Ai driven email marketing is the perfect digital marketing partner.