Our email marketing software
If you are new to email marketing or an experienced email marketing guru, here at Email Blaster we make powerful email marketing software that anybody can use, regardless of experience.
Our email marketing software is entirely cloud-based, this means that you can access your Email Blaster account from any device with an internet connection. It requires no downloads or installs, everything required to create great looking email marketing is ready to go. Everything you need is within easy reach, our menus and email marketing features are organised intuitively, with a logic workflow, aimed to take you stage by stage through the creating, sending and tracking your email marketing campaigns.
At the heart of our email marketing company software is our drag and drop email designer, you don't need any prior experience or knowledge of HTML email coding. Using drag and drop you can create an email structure and then drop design elements into place within your email. This means that you can quickly add images and blocks of text - drag your company logo into place and either type of cut and paste your email body text.
The Email Blaster email marketing software contains a whole range of great email marketing tools to really boost the effectiveness of your email campaigns. As an email marketing company, we've listened to our user community's ideas for new features. We are always introducing new features to make your email marketing more successful and quicker to do.
Some of these great additional email marketing features include:
UK Based email servers
If you are a UK business, then it's worthwhile making sure that your email marketing company have a network of sending servers based in the UK. It's not uncommon for email marketing companies to advertise that they are based in the UK, for the purposes of attracting UK businesses. However, many of these email marketing companies may then use a network of email sending servers based outside of the U.K, America being a popular location.
A UK email marketing company may use an American based server network either because they are a reseller for an American company - or they may be looking to cut costs by using overseas server networks. If you are aware that your current email marketing company are using overseas based servers, this isn't necessarily the end of the world, it just raises a number of GDPR complications. Delivery rates of overseas email servers sending to UK addresses are often not as strong as a UK network of email sending servers.
Using a network of overseas email sending servers can also add another link in the communications chain, this means that you may have extended periods of waiting for replies about any service related issues.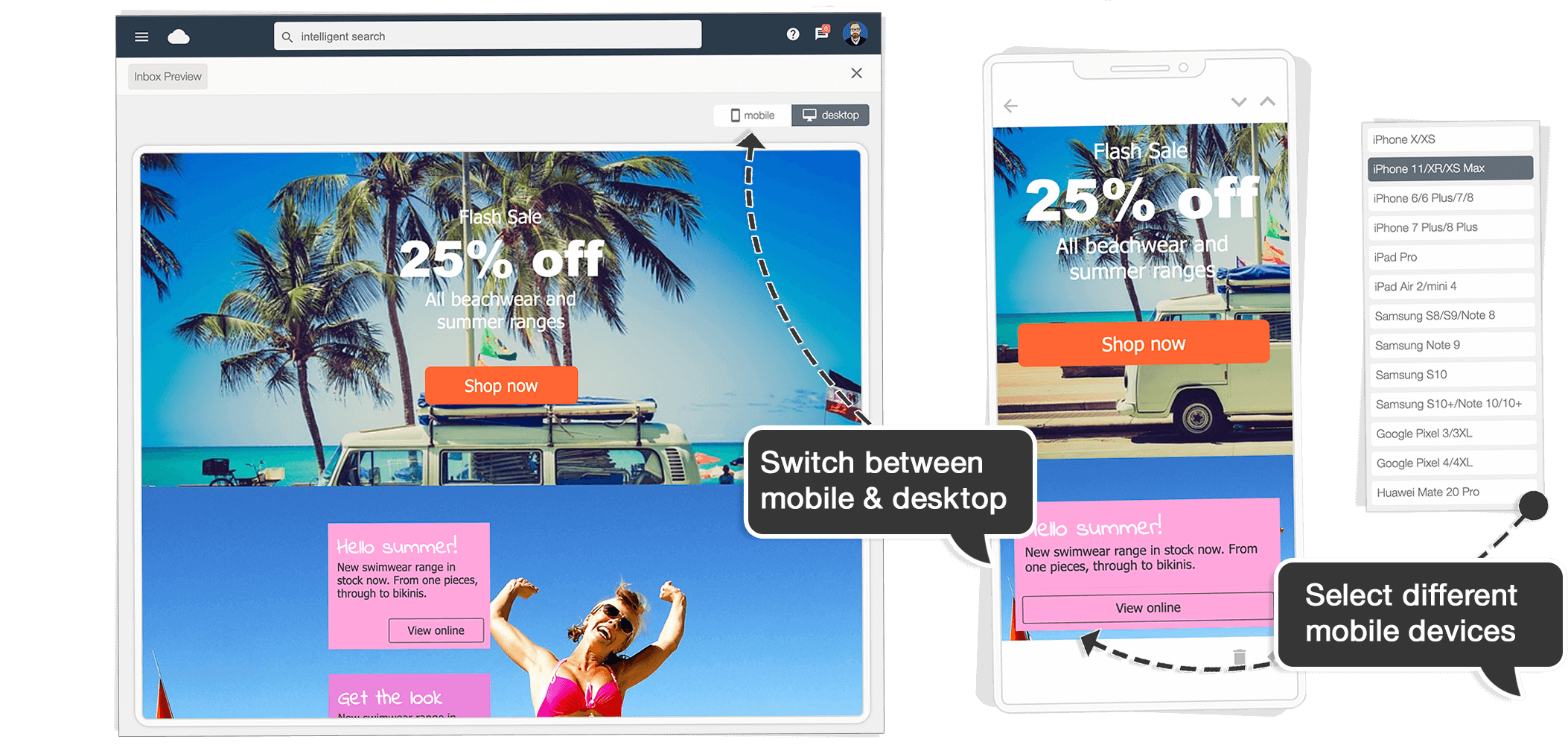 Here at Email Blaster, every part of our network is based in the U.K, our support offices are in Silverstone Northants and our network of sending servers are based in Milton Keynes, Buckinghamshire. As an Email Blaster user, you'll have complete peace of mind that our email marketing company is optimised to offer you great service and a rock solid sending platform. All of this, supported by friendly, prompt knowledgeable help if you need it.
Email marketing & GDPR compliance
In May 2018, the E.U law GDPR (General Data Protection Regulation) came into force, also adopted by the U.K, this law governs your your contact's private data (in this case their email address) can be collected, stored and processed.
If you are a UK based company, then you do of course have a legal obligation to follow GDPR. The fines the GDPR breaches can trigger are quite significant. As GDPR is an E.U law (which also applies to the UK), then if you are using an American based email marketing company, this means that you are then exporting your contact's personal data outside of the protection of the framework of GDPR.
Whilst GDPR does say that it's ok to export your contact's private data to America for example, you are legally obliged to contact all of your contacts first and obtain their permission to export their personal information outside of the GDPR zone.
Email Blaster are completely GDPR compliant, if you use Email Blaster as your email marketing company you will also be complying with the requirements of GDPR. Your contact's personal data would be stored on our secure network of servers in Milton Keynes Buckinghamshire.