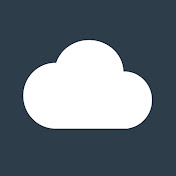 Spam what is it and how does it work?
Hi, Phil from Email Blaster here to fill you in on email marketing spam, more specifically what is the correct definition of it and how to do email marketing software company's treat this?
For most, it seems pretty simple to define spam, it is simply email marketing that the recipient did not ask to receive. Most of us know that sending to massive lists of people who did not ask to receive your mailer is not a good idea. So how did we get to this point? And why is it still such a big problem?
Back when email marketing first started, when senders were still very new to the concept of email marketing; they began to see that sending to more people leads to more sales, go figure. However, that train of thought lead to the wrong idea.
People started assuming that bigger was always better, not taking into account the quality of the list itself. Therefore people took to buying data to bulk up their lists, however, this merely polluted their lists with recipients how did not ask to be on their lists. As you would expect the response rate plummeted.
What do businesses think of spam and legitimate interest?
What do email marketing company's like us and most others think of spam? Well, obviously we don't advise sending to purchased data. If the recipients have not asked to receive your mailer then it's most likely you not going to get the response you are hoping for.
What about legitimate interest? Under GDPR, there are certain scenarios in which the law might permit sending the recipients who haven't ask to receive your mailers. However, you will find most software providers will be permission-based. This means they will only allow sending to those who have asked to receive your contact. They would not allow you to send on the basis of legitimate interest alone.
If you are wanting to start email marketing I would highly recommend putting in the time to create your own opted in list of subscribers.
For more on this subject please watch our quick video:
If you would like to start building your list of subscribers, then feel free to open a free account and try out the software. Furthermore, If you wish to see our prices page please click the link: see prices page
We hope you find Email Blaster works for you. We encourage you to open a free account and have a try.
For more videos like this, please visit our youtube channel Email Marketing UK.
Please subscribe to the channel and like the video.
Thank you.
Find our email marketing services and how we can help today.