We are really please to announce the launch of our brand new reseller app.
It's live inside the software and ready to use.
Reseller is a great way for marketing companies to set up and administer their client accounts. With reseller you can connect your network of client sub accounts to your main master account.
The master account can the carry out a range of tasks: issuing send credits, removing credits, adding apps, viewing all activity history.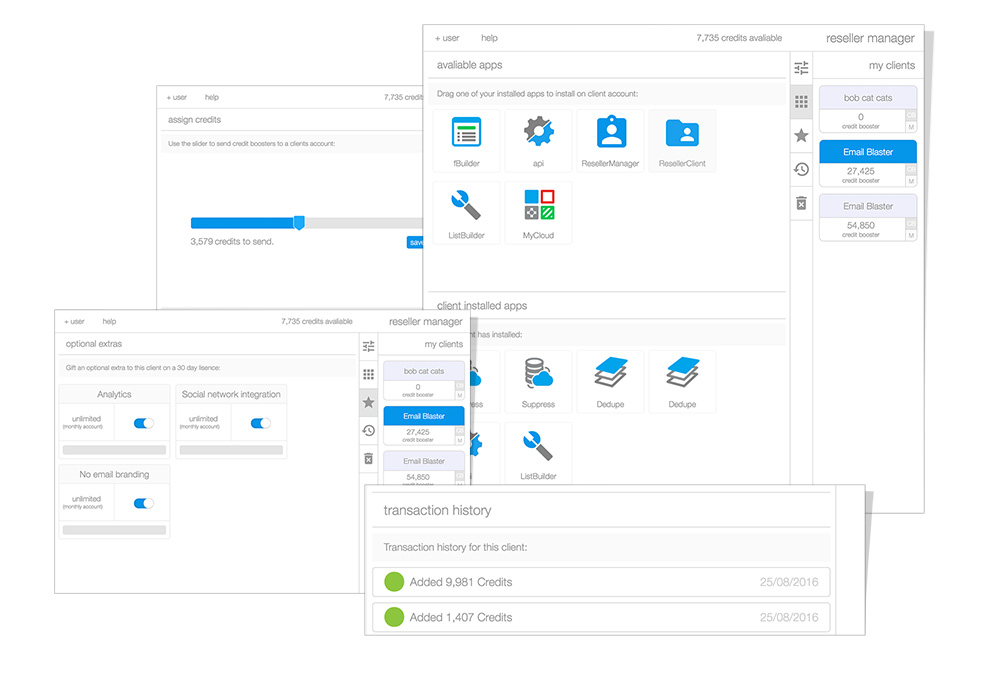 For further information, please head over to the reseller features page