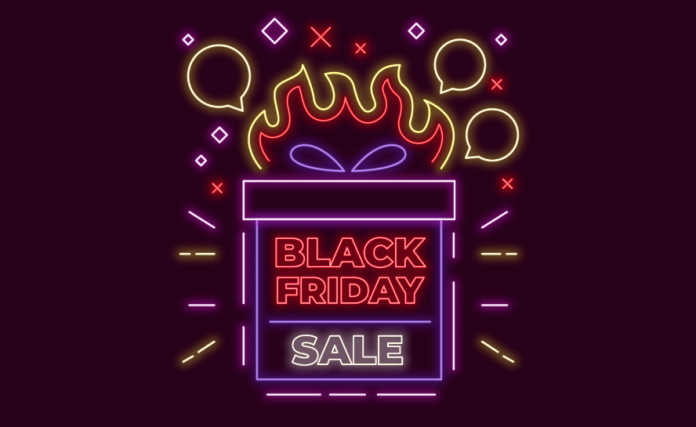 With Black Friday just around the corner, we have today published our 2019 Black Friday email marketing templates. Each Black Friday email marketing template is completely free to use and comes included with every email blaster account.
This year Black Friday is on the 29th November 2019 with Cyber Monday on the 2nd December. Black Friday 2019 is set to be another huge consumer and business shopping event in the UK with the shopping holiday growing in popularity from our American cousins. 
Black Friday in the UK has always tended to lean more towards tech products with consumers this has inspired several of our Black Friday 2019 email marketing templates, including the new 'Camera Sale' inspired template (Check out the gallery below).
Many retailers will start announcing their Black Friday 2019 sales in the coming weeks with it officially kicking off at midnight on the 29th November. In preparation for Black Friday buildup, our in house design team have crafted several announcement style email marketing templates, specifically designed to announce a forthcoming Black Friday sale.
Whether you are announcing a forthcoming Black Friday sale or listing all your tasty Black Friday exclusives, email blaster has your email marketing covered.
All our handcrafted Black Friday templates are now live and ready to use inside email blaster. 
Not yet an email blaster user? It's completely free to open an account and send your first Black Friday email marketing campaign: 
Black Friday email marketing template gallery: