Email Blaster – Email marketing UK Video Guides And Tutorials
Who Is Email blaster?
Email Blaster is a UK based Email Marketing provider. Our software was designed to offer great ease of use for people of all levels of experience with email marketing. The software is packed with great tools in addition to many features to make your email marketing a breeze. Our aim is to offer small businesses a simple yet powerful marketing software. One that is quick to learn and easy to master. With Email Blaster our hope is that our service is easy enough to learn that you can simply explore the site and learn it for yourself with quick video guides to assist.
We also have our own Youtube channel – Email Marketing UK
Our channel is stock full of over a hundred video guides on all subject email marketing. We have videos covering how to create an email marketing strategy that works for you in addition to the various apps we provide to help improve your understanding of your email marketing. Thes Apps include:
Building your own subscribe form
List Builder
Email Automation
A/B Testing
Spam Score Checker
Reseller
These and many more apps are available. We also cover how to get the best deliverability and the best way to ensure the best reads and how to improve interactivity with your customers. For anyone just starting out in email marketing, we also have many videos to help clarify the sometimes confusing world of email marketing. Clearing up the jargon and the do's and don'ts of running a stable and effective marketing strategy.
For more on this subject please watch our quick video:
Why You Should Have Your Own Company Youtube Channel
As you can see from our own experience, we have found integrating videos into your site and furthermore having your own channel is a great way of not only spreading your company further out but also making your site as helpful and involving as possible with your customers.
If your products and services are of a creative nature then using videos is perfect to play on this angle and show the creative nature of the company and the product. Alternatively, if you're selling something that needs any guides or assistance to help understand. Video guides are a clear way to help your customers and involve them with your site and encourage them.
Heading into the 2020s, there has never been a more important time then integrate your own channel to help grow your business.
How To Use Videos To Improve Your Email Marketing
For us having our own Youtube channel has proven to be a great help in allowing us to communicate with our customers. It has been a very effective way of not only providing help and support to them quickly and easily but also a great way to promote new products and services.
If you are sending out to promote products and services and therefore what your customers to see these, videos are a useful tool. Videos in addition to images are a great way to spice up the appearance on your mailer and show off your products. Lots of people nowadays like to see videos on your products to see them use before making a purchase. Showing on your products and services in action gives off a more encouraging and therefore welcoming feel.
Using these in tandem with each other is a great design choice for a mailer in addition to matching colour schemes. Using the method of having photos aligned with text, for instance, a photo of a product matched with a description. This highlights your products, therefore, making them stick in your consumer's minds more then if it was just text. Matching this with a thumbnail showing similar means you can catch a wider range of people's interests.
Want to see more of this? We provide many free campaign designs in our campaign gallery.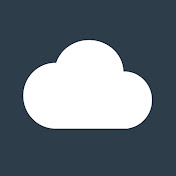 Join Email Blaster Free.
If you are interested in email marketing then please feel free to give us a try. Made right here in the UK by us, Email Blaster is free to try. If you are not yet using Email Blaster to grow your business. We offer both Pay As You Go Email Marketing and a Free demo account.