Time to give your email list a spring clean?
When was the last time you gave your email database a clean?
A recent industry survey found that 49% of email marketeers do not perform regular cleaning of their mailing lists. This is quite a worrying statistic. Invalid and poor data which may have entered your email database will certainly hamper overall email marketing success.
The sun has finally come out in the UK, we suggest that it is time to give your email database a spring clean. Spending an hour cleaning your database can lead to dramatic increases in opens and your sender reputation. Read on for our top tips with how to clean your email database to increase performance.
So where does invalid data come from?
We are all human and make mistakes. When adding a new client to your database, you may have mistyped the email address @hotmail.com could have come out as @hotmail.co.uk or homail.com – its easy to make a mistake.
If you have a newsletter signup widget on your website, without proper anti-spam control, you may be subject to bots inserting dummy data into your website. If you are using the email blaster newsletter signup widget, it's double opt-in so will stop all bots in their tracks. As an alternative to a double-opt in system, google's reCAPTCHA module will stop most spam bots from entering invalid data.
Why do i need to clean my email database?
Email marketing is not a volume game, we would argue that you should always follow a more targeted approach.
Invalid data inside your email database will be causing higher levels of soft and hard bounces. Bounces are bad, they are very bad. High levels of bounces will lower your sender score. A lowered sender score will cause future campaigns to your real contacts to slip into junk filters or be rejected completely. ISP's hate it when their networks are flooded with emails to invalid addresses, it increases their overheads and costs –  therefore they like to do their best to stop it.
For this very reason, we recommend showing your database a bit of love. Lets improve delivery and your sender score.
 How can i clean my database?
To help give your email database a clean for your summer marketing, why not try the following to help remove any invalid data:
 Remove Typos: 
Try loading your email database onscreen or downloading a copy to Excel. Have a quick scan of your email database for obvious typos:
A few areas we recommend looking out for:
Check the spelling, yahoo not yaho

Does the address contain an @ symbol?

Does the domain have a correct TLD? i.e. .co.uk not .ca.uk?

Check that the record is in-fact an email address and not a telephone number or postal address (it sounds obviously we know, you would not believe the amount of phone numbers and postal addresses which get entered!).
If you are importing a new database into email blaster, List Doctor will automate this task for you. Upon import, the Doc will perform a quick scan of all records and look for invalid data, removing them on your behalf.
 Duplicates: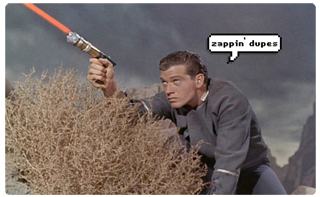 Know-one likes receiving an email more than once. If you email one of your customers the same message 10 times, you can be quite sure that they will not buy from you again. Removing duplicates is a important house keeping task.
For our own monthly mailer 'Vibe'. We run a quick de-dupe before each send. We would highly recommend doing this also.
Ok, we appreciate that if you have a larger database – de-duping your list every week would be an impossible task. Unless you are an Excel wiz, it's going to take you all day. If you are using email blaster to power your email marketing, we aim to automate this for you. Navigate to your mailing list inside the software and click on 'scan for duplicate contacts'. After making your request, your database will be sent off to List Doctor. The Doc will perform an automatic de-dupe on your behalf, this process normally takes 10 minutes. Once your database has been successfully removed of any annoying duplicates, the Doc will send a report to your eMessage inbox.
 Consider removing all non opens?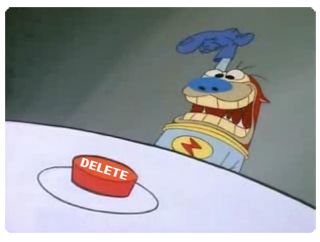 This suggestion could be considered a little extreme, but we would argue that you should consider this. If every month a client is deleting your email without opening it, this strongly implies that they are not interested in your products and services. Consider saving yourself email sends and time by removing the user from your database.
There is not much point sending your monthly newsletter to a disengaged customer. Your focus and attention would be much better spent on clients who are regular readers. While this approach could be seen as quite counter productive, it should still be considered.
What are your top list cleaning tips? Lets us know below or Tweet us @emailblasteruk