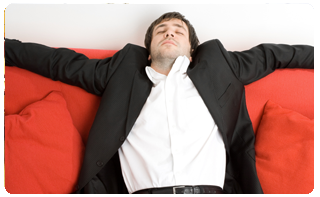 Enter the keywords 'email marketing' and you will be presented with page upon page of email marketing services on offer. Perhaps if you're looking for an email marketing service within your country, you'll enter UK, USA or Europe etc. after the key words but still you will be presented with a large number of providers eager for your interest. All of those on page 1 will have spent large sums of money with search engine optimisers – yes we all do, in order to get page 1 listing in your search engine and to trigger the magic 'go to'. Remember that the marketing statistics of search engine optimisation is compelling; something like five to ten times the hits once you've got your website onto page 1 for the most common search phrases.
So what are the criteria upon which a filtering or weeding out process can be executed in order to narrow down the field to simple price comparisons? This is a subject area that has exercised the minds of many – both service providers and potential service users. Here are my suggested subject lines for your trade-off table. Use these criteria before you go to the next stage in the selection process – a trial use of two or three front runners.
1. Location of headquarters/helpdesk services.
Here's a gem of the blindingly obvious; the internet is international and your search engine will trawl up email marketing providers from across the world. Clearly those that are English language centred will be either UK or north American (USA and Canada). Even entering 'email marketing UK' will generate many US based service providers – it's very simple to optimise for a range of key phrases; email marketing, email marketing USA, email marketing UK and etc. But my first criterion is; identify the location of the provider and select those that are within the principal territory of your target market – Why?
Well, no matter how IT literate you are, it will be very helpful to make use of the help and advice service – it is usually free and it will ensure that you are gaining the full benefit of the range of software functions on offer. You will also be able to gauge the quality, user friendliness and accessibility of good technical help. If it is 'in territory', ie. in the same country as you; they will operate on the same time zone as you, will be a local phone call away, will speak your language and will perhaps have a better understanding of any regional aspects to your particular needs. I personally had an interesting conversation with a Yorkshire based fish and chip shop that had a problem with the translation of 'tea cake' to southerners like me. (Down south, we call a teacake served with fish and chips a bap).
So rule number 1; establish where the software provider's headquarters/helpdesk services are located.
2. Location of Internet access servers.
Many email marketing service providers have satellite offices in- territory – good, but have servers located outside-territory – not good. The originating location of your emails is important as this is the location of the IP and may well influence the treatment that bulk emails will receive from anti-spam firewalls, ISP screening filters and spam detecting services. A server located in the UK for example, will present better to the anti-spam environment for primary UK ISP's and email readers simply because the reputation of IP's located within the UK are subject to UK laws and protocols and are likely to be clean. Now this is not to suggest that all bulk emails emanating from outside the UK have a higher probability of being blocked, but it is obviously the case that data centres located in territories where service costs are low may also have notorious spam reputations. Remember that spam is the enemy of legitimate emailing and it is vital to use all available means to avoid resembling the characteristics of a spam send.
And also, cloud based services means that your secure data will be filed in the data centre and the security of your data is important to you. Better that it is filed under secure conditions in a centre wholly owned by the service provider and preferably subject to recognised (UK?) data protection laws.
So rule number 2; ensure that the servers used to transmit your emails are located in-territory. Ie. UK for UK marketing etc.
3. Who's software is it?
The email marketing software may well be licensed from another company – quite often overseas. Why does this matter? Well, if you have a particular problem or requirement, you will prefer to speak in real time to someone who knows the software inside out and has originator access to it for any tailored modification – template construction or complex logo design for example. It can be a problem if special requirements have to be referred to a licensor who may be (usually is) on a 8 hour time zone difference. (UK, California for example). It is very comforting to know that the software you are about to use has been developed and is maintained/updated by the company you are dealing with.
So rule number 3; make sure the software is not licensed from another company.
4. How user friendly is the software?
Does it offer all the facilities you need; ability to handle small to very large email data bases, plenty of templates and easy template build software, good analytics to assess and improve deliverability. But probably of paramount importance to the average user, is it easy to use? This can really only be determined fully by undertaking a trial but at first glance it should be possible to get a feel for the user interface issues. These software suites are immensely complex and it is a real developer's art to add the overlay of a user interface that accesses all the functions in a simple user friendly manner. In my experience, it is common that less than a quarter of the software facilities on offer are used because of the complexity – a bit like a home media centre.
So rule number 4; is it easy to access all of the facilities on offer?
5. Easy in-easy out?
You want a system that you can sign up to with the minimum of contractual tie-ins. No set-up fee, no minimum contract terms. You want to be able to use the service for as long as you're happy with the result and that means not having to make a sign-up payment that will effectively tie you in in order to get a pay back. And of course, there should be no requirement to submit credit card details and extended personal details in order to run a trial period.
So rule number 5; easy to sign in and easy to leave.
Mike Peters
Email Blaster UK
26th November 2012