What is email marketing?
Email marketing involves sending commercial messages to an audience via electronic mail. In broad terms, any email that is sent to an existing or potential customer is considered part of your email marketing campaign. This involves the likes of:
Adding adverts to emails that have been sent by other companies to their customers.
Sending emails with the aim of acquiring new customers.
Sending emails with the aim of convincing existing customers to buy something immediately.
Sending emails with the aim of improving the relationship of a merchant with its previous or current customers.
Sending emails to encourage repeat business and customer loyalty.
---
What are the benefits of email marketing?
There are numerous distinct benefits associated with this form of marketing, including:
Personalisation
One of the great things about email is that you can send one piece of content to thousands and thousands of people, yet you can still maintain a degree of personalisation. You can also target market effectively by segmenting your sender list based on different factors. This will harvest better results.
Build credibility
Email marketing provides endless opportunities to show your brand voice, credibility, and expertise. It gives you the platform to build your reputation and earn trust from your audience.
Create a dialogue with your audience
You can use email to open up interactive engagement with your audience. Your marketing emails do not always need to be one-way messages to your target audience.
Shorter sales cycles
Email marketing is an effective method for getting your most convincing content in front of prospective decision makers.
Cost effective
Email marketing is one of the more inexpensive solutions. You can reach a large number of consumers without making a huge outlay. This makes it a perfect solution for small businesses in particular that do not have the funds to spend on an elaborate campaign.
Reach your customers 24/7
More than two-thirds of all email messages are opened on a mobile device. This means that it does not matter what time of day it is or where your customers are, they can read and engage with your emails.
Identify better quality leads
No business wants to waste their time and effort on bad leads. Email marketing can prove to be a lead qualifying system that demonstrates a prospect's interest based on whether they have clicked on any links within the email, whether they open your emails, and if they have signed up for emails in the first place.
Ensured delivery
Search engines and social media platforms have algorithms in place for the purpose of filtering out content based on specific metrics. On the other hand, email is a free flowing platform. There are not filters or algorithms to adhere to. You know that your messages are going to be delivered.
Integration
You can easily integrate email marketing with other tactics. For example, there are many different ways to integrate email marketing and social media campaigns. This includes the likes of incorporating social icons into your emails and asking email subscribers to share and connect.
People prefer email
According to Marketing Sherpa, 91 per cent of people like to get promotional emails from the brands they support.
Drive conversions
Well designed and written emails with clear call to action buttons encourage users to follow the links to your website. This enables you to use email marketing to drive numerous objectives involved with boosting revenue and sales.
Email supports versatility and variety
You are not limited to one format, frequency, or content type with email marketing. You can send anything from event updates, to special offers, to monthly newsletters. This enables you to keep things fresh and mix it up.
Optimise your content
You can optimise your email messages effectively using the likes of demographic targeting, list segmentation, and testing. You will be able to identify the best content, tone, and strategy for your target audience and even the niche segments within it. This will ensure you achieve better results.
Drive online sales with discounts
One of the best ways to drive online sales is by sending discounts to customers via email. People are more likely to open an email if it states that there is a special offer inside. By offering limited time deals and special prices, people will feel inclined to make impulse purchases before the prices go back up.
Foster long-term relationships
Email marketing is great for building customer loyalty with your brand. By delivering interested messages on a consistent basis that add value to your customers, you will earn their respect and trust over time.
Reach mobile customers
Email marketing presents you with an easy way to reach customers using their mobile phones without investing much in new software or technology. Using email marketing is better than SMS for numerous reasons: emails have much more space for content than text messages, meaning better marketing pieces can be created, emails are free for the consumer, whereas texting may result in a charge, and emails work on mobile devices other than phones.
Stay top of mind
By maintaining regular communication with current, potential, and past customers, you reinforce positive feelings about your business and ensure you are at the top of their mind.
---
What systems and software are available for email marketing?
As you can see, there are many benefits associated with email marketing. However, you need to implement your email marketing campaign effectively and use email marketing best practices to ensure success. To do this, you will need to invest in an email marketing system. There are many different options on the market today, from simple email template solutions to full management systems that enable you to track the performance of every email you send. So, what do you need to consider when looking for the best software?
Mailing lists
How do you import all of your email addresses into the software solution? A lot of systems require you to input addresses manually, which can take a lifetime. You need to find a software solution that will extract data saved on a number of applications. More advanced systems allow for sender profiles to be created with unique identities
Design options
Make sure there are plenty of options available in terms of email design. There should be an extensive selection of free marketing templates to choose from. Note the word free! Unless you are experienced in coding, choose a system that does not require this level of skill.
Schedule
Can you schedule the delivery of your emails? This enhances efficiency as you can put together emails and schedule them weeks and days in advance.
Tracking results
How do you expect to improve your email marketing campaign if you have no idea regarding how it is performing at presence? You need to find a solution that has extensive tracking capabilities in place. This includes tracking email delivery, how many people open the email, how many people read it, how many people click on the various links, and so on. You should be able to generate reports and charts so that you can look for trends and opportunities. This is of paramount importance, as the world of digital marketing is constantly changing. You cannot afford to be stagnant in your approach if you want to see continual results.
Compliance
You need a solution that complies with marketing and advertising laws within the United Kingdom, otherwise you could find yourself in deep water. Make sure the software you choose asks for the correct permissions before sending emails to prospects.
---
Designing and building an email marketing template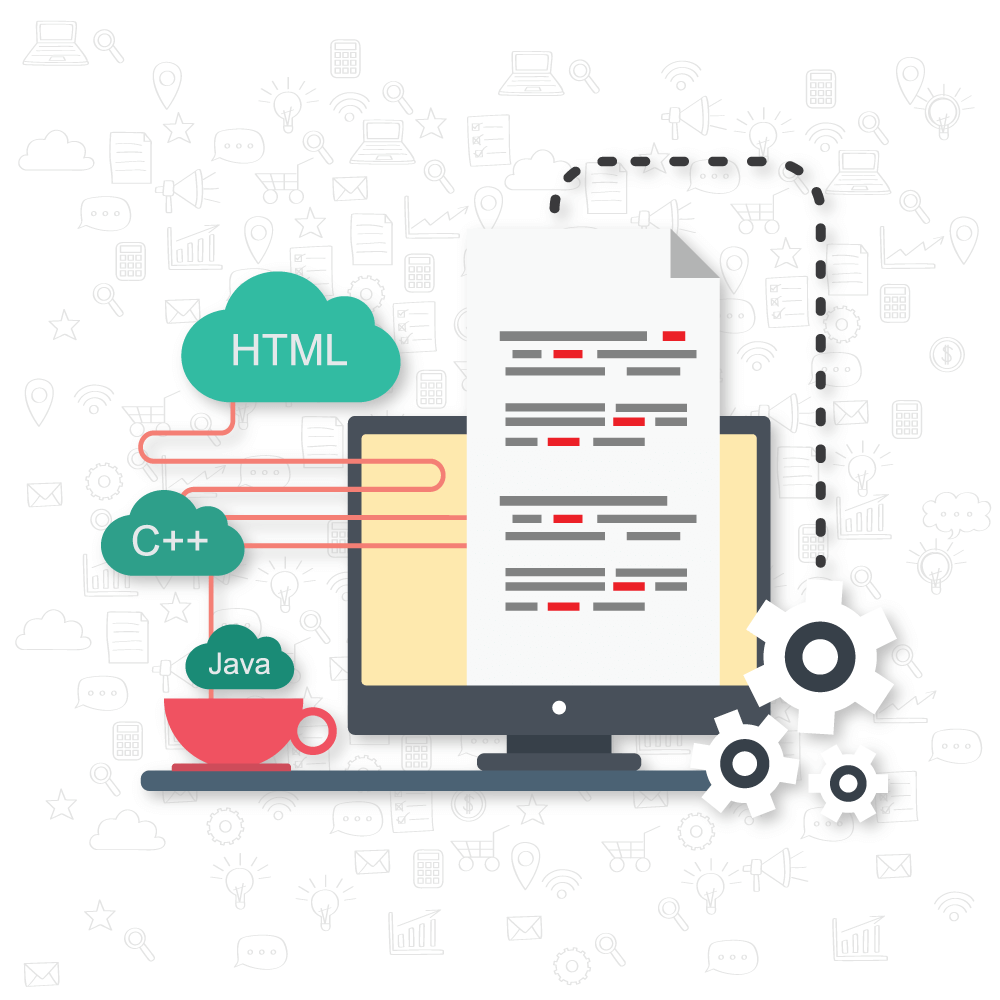 The design of the emails you create plays a pivotal role. You need to ensure that the design is compelling yet easy to read, not only on desktop screens, but also on mobiles and tablets too. A lot of people check their emails while they are on the go, and so it is of paramount importance that your messages are responsive and optimised for mobile usage. Not only do your email messages need to be mobile friendly, but they need to be inbox friendly too. This means that they will get past the dreaded spam filter. Emails are scored based on the content text, coding efficiency, use of images, and another of different factors. It is vital that you choose an email marketing software solution that creates email templates that are inbox friendly, so there is a much less chance of your emails ending up in the junk folder. And, finally, incorporating your brand into the email is a must. Every email you send should reinforce your brand image. This is why you need an email marketing platform that enables customisation. You should easily be able to drag and drop images onto the template to make the email unique to you. The last thing you want to do is send a generic email that looks like it could have come from any old business. You need to reinforce your identity, and this will build credibility and ensure consumer loyalty. A strong brand image is everything in the current day and age.
---
Sending data and reports
As briefly touched upon earlier in the guide, it is so important to choose email marketing tools that give you the capacity to track sending data and compile a wide number of reports. This enables you to determine what is working, what isn't working, and where there are opportunities for improvements. For example, by comparing results for the number of people that read your emails contrasted with the number of people that click on the links, you may discover that while people are reading the email content, they aren't engaging in your call-to-actions. This means conversion rates are likely to be low. You will need to try a different approach to link incorporation and call-to-action creation to encourage your prospects to take the next step in the consumer journey, which is to move onto your website. Not only this, but geographical tracking can be highly beneficial. This allows you to target your emails based on the region. In fact, there are so many opportunities for target marketing when you use statistical and analytical data. You can spot trends specific to a set of customers, and you can use this to market to them more effectively.
---
Summary
Hopefully, you now have a better understanding regarding the importance of email marketing, the different email marketing solutions that are available, and the features you need to use to ensure success. If you are looking for a solution that ticks all of the boxes, Email Blaster is a must. Based in the UK, you can be sure this solution adheres to applicable laws and regulations within the UK. In addition to this, with this easy to use solution, there is no painstaking need to manually input data - meaning you will be up and running in a matter of minutes! This is because users can import email data from a variety of spreadsheet applications - saving time and manpower on setting things up. You can then choose from an extensive library of free email marketing templates, with the ability to drag and drop images and enter text. You can integrate your emails with other marketing channels and schedule delivery. Plus, we offer one of the most impressive online statistic and tracking systems, featuring geographic location tracking. For easy, efficient, and effective email marketing, there is no better solution - try Email Blaster today, and see the difference a holistic email marketing solution could offer your business.